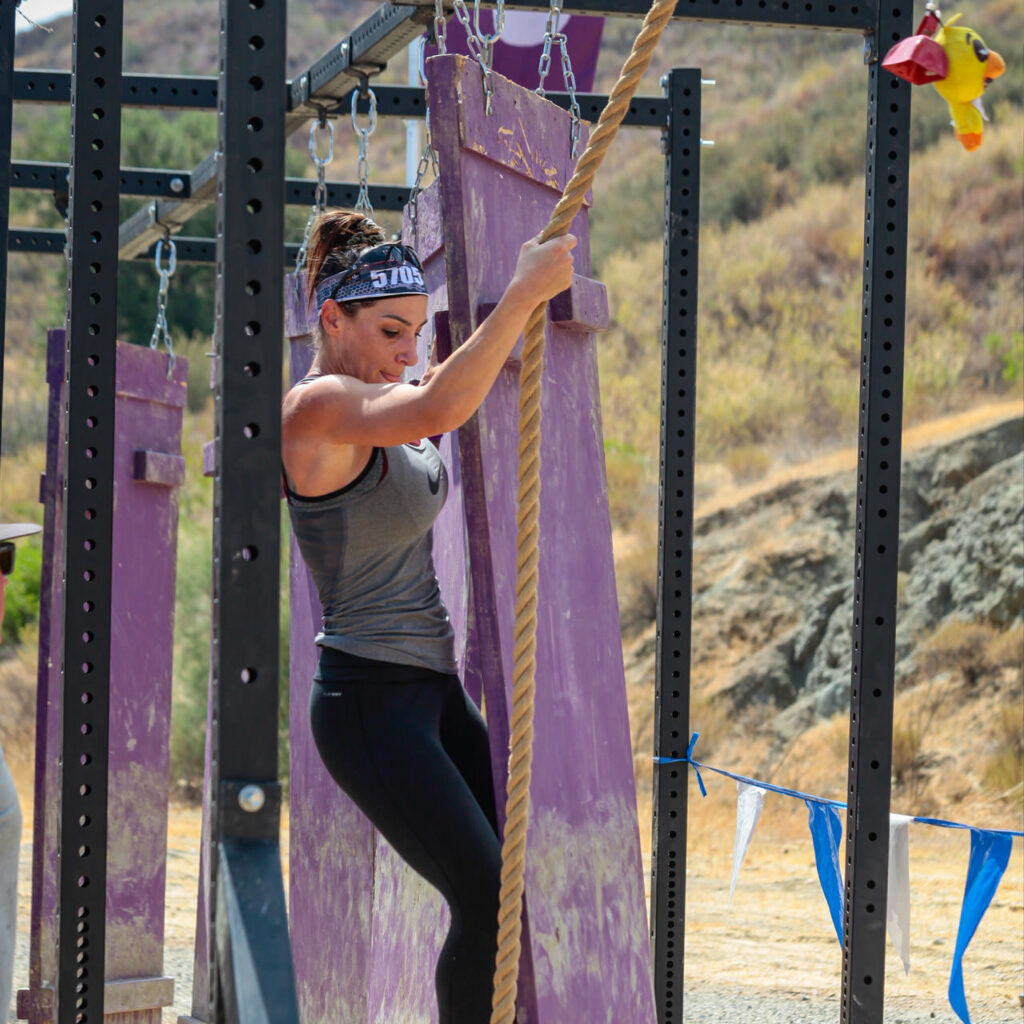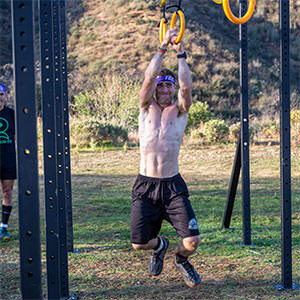 Ryan K.
Antonio is an amazing person who cares about his community & wants to bring the best version of yourself forward... HIGHLY RECOMMEND this race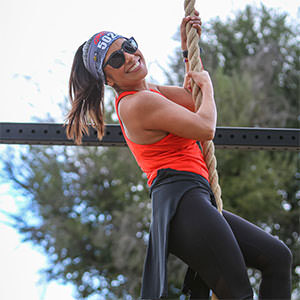 Gloria M.
This is def one of my new favorite OCR events. It was so well organized... from the volunteers to the fun yet challenging obstacles... and the amazing aid stations... and the venue... just wow... i was so impressed. I will def be back at the next event and will bring more friends with me!!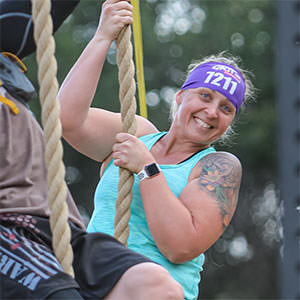 Jessica B.
Grit is legit!! You guys put on a great venue!!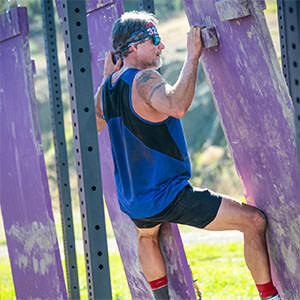 Demetrios D.
This is a kick-ass race run by folks that really care and put it on the line to make sure it is a top-notch event with inventive obstacles along with a local flavor.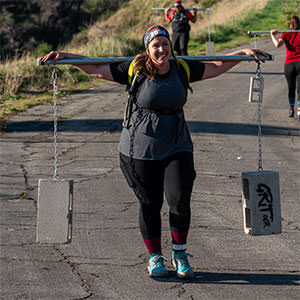 Cassandra M.
Kickass local race does not disappoint! I love that it is created by locals. It gives our a family feel and I love supporting that!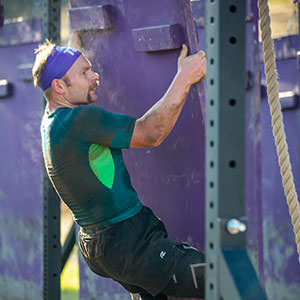 Jesse H.
2nd year at Grit OCR, and keep 'em coming! Year over year this race gets better. The Grit team keeps innovating and tweaking the race to keep the experience fresh and challenging. It's easy to Race Local with events like this.
Amal O.
Top-notch race comparable to the big national race brands. An absolute must-do!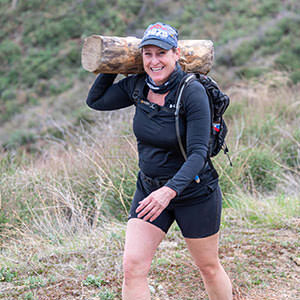 Brandi D.
This was my first time doing this event. I participated both days and had a blast. I can't wait to do it next year.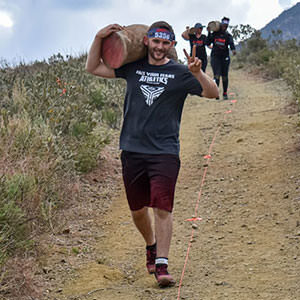 Kyle V.
It's a great challenge and lots of fun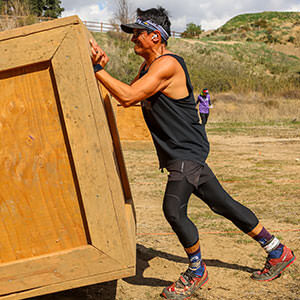 Javier Z.
One of the best pure ocr events I have run!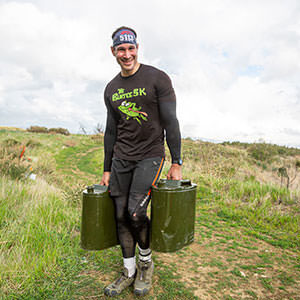 Joab C.
I've done warrior dashes, rugged maniac runs, Spartan Sprints, Supers, Beasts and Ultras, tougher mudders, toughest mudders, and the world's toughest mudder, and of all of the obstacle course races I've completed, this is my favorite. I love the obstacles and the landscape! Great job!+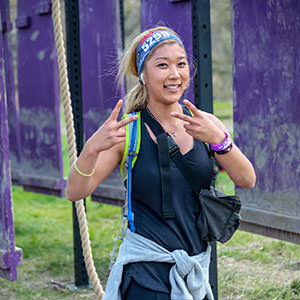 Natalia K.
Challenging and a great experience! Looking forward to the next one!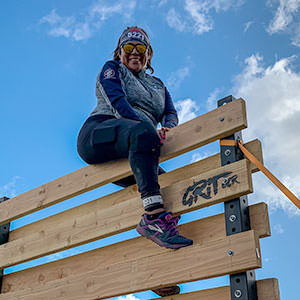 Claudia G.
I pushed to the limit it was super challenging yet so much fun what a memorable experience I LOVED IT! It defiantly gave me confidence to explore other races... Thank you!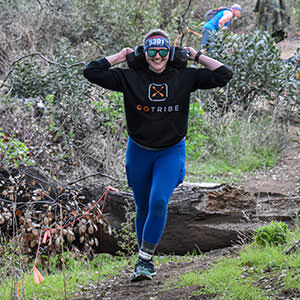 Juliana S.
The people that put this race together are absolutely AMAZING! Everyone is extremely helpful and encouraging on and off of the course.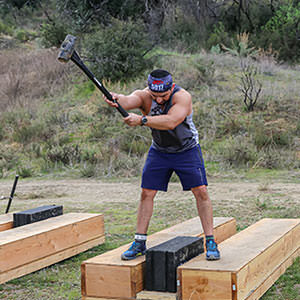 Ignacio G.
Perfect blend of really fun trails, challenging strength-based obstacles, and just plain fun obstacles. It is small enough that it felt like a community event rather than a corporate money grab.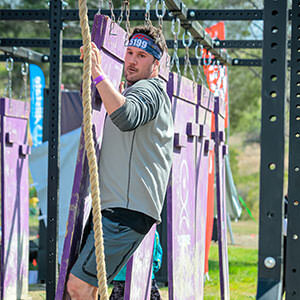 Whit P.
The scenery was amazing! My GF and I ran the race together. She is 4'10", she was very happy that the course was friendly to her height. A lot of the courses and fitness activities we do she has to go around/skip bc they are not considerate of ppl below average height. GRIT made her feel accepted and that in turn makes me very happy.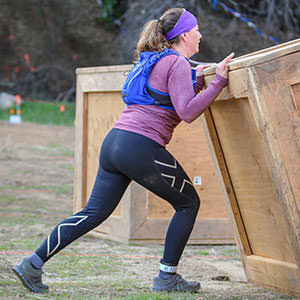 Melinda P.
Great event with a lot of hard work put in by the organizers. They really want each participant to have fun and be challenged.
Heather B.
Grit OCR is a fun race close to home with unique obstacles and friendly people.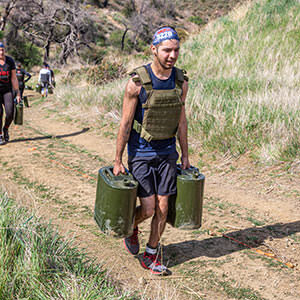 Martin C.
The ruck division was a great challenge and accomplishment!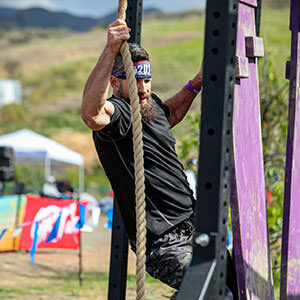 Mike D.
Awesome race! Definitely coming back next year. Medal was amazing.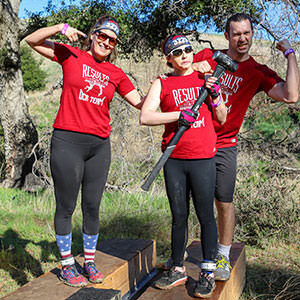 Riley W.
Thank you for such an incredible experience. I learned so much about myself in this race with my coach and teammate helping me as I am a differential abled athlete. I learned I am far stronger than I thought and that I can at least walk the 5 miles and hopefully one day complete running a 5-mile trail. After this race, it inspired me to compete in more as I'm all the other athletes inspired me.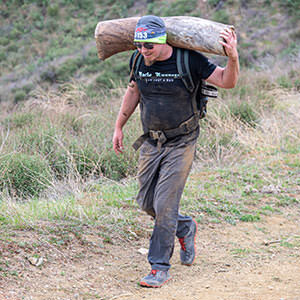 David V.
This race always feels more like a family get together with the who's who of SoCal racers and ruckers rather than just showing up to a race and maybe running into some familiar faces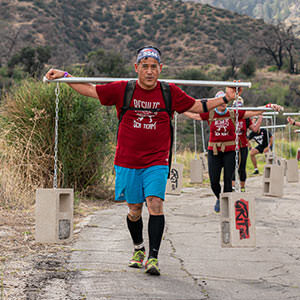 Doug M.
The course was great and the views were spectacular! I did the 8 mile ruck and it was challenging for our team, but we all had fun challenging ourselves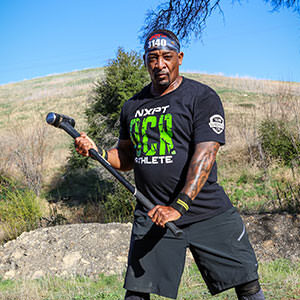 Derik W.
I had a great time and will be back next year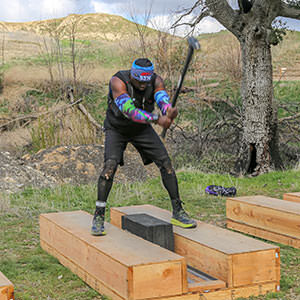 Thomas P.
Absolutely fantastic experience, come out and get your Grit on!!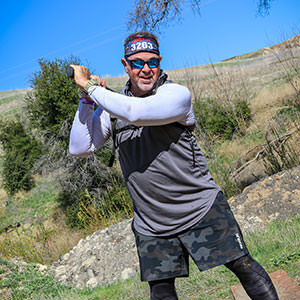 Donald H.
This was a great race to kick off my 2020 OCR race season. Can't wait to run this again, and I would love to see Grit expand to more than one location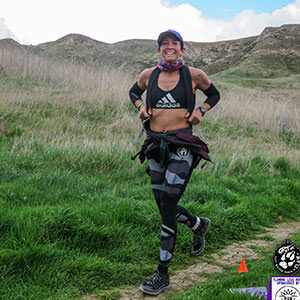 Collette T.
First time running OCR Grit and I thought for a small race put on by 4 people... it was outstanding! Everything was on point. From the Friday pre-race packet pickup where I easily and quickly switched from non-competitive to competitive wave, day of check-in/registration seemed to be efficient, vendor booths were great! Taco stand and beer were wonderful. Announcer was fun and engaging. All the volunteers were supportive and fun. Aid stations were well stocked with goodies! Course was brutal but beautiful and fun and well laid out. Obstacles were sufficiently challenging for EVERYONE. Even the last-minute change-up with the ruck carry on Saturday was great. Beautiful and maybe the best part of the course so I'm glad we still got to run it!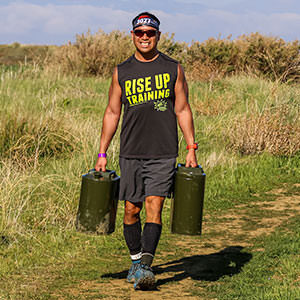 Todd T.
Repeat Participant! I had even more fun this year. Beautiful yet challenging trails. Excellent blend of heavy-lifting, technical, and upper body/grip strength obstacles. Well organized, fun atmosphere, and awesome-looking race swag. You won't be disappointed.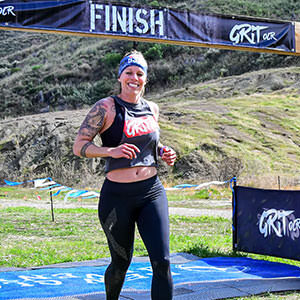 Laura S.
I did Grit the first year and this year I enjoyed the additions that have been added to make the obstacles a bit more challenging. I enjoy trying new things/obstacles and not the exact same obstacles year after year.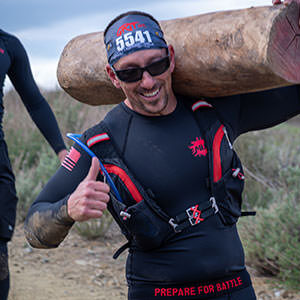 Kyle G.
Grit was a great race. I loved the different obstacles from what I am use to. The aid stations were great and volunteers were super fun. Another thing I like were the amount of photographers on course. I think there were at least 5.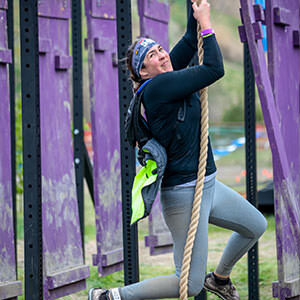 Chelsea M.
I was a little worried about what the course would be like with the last-minute changes but you guys rocked it! I loved the course this year! Loved the people so happy and encouraging and it wound up being a beautiful day as icing on the cake! For the third year in a row, you guys made my day!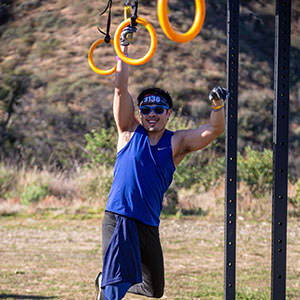 Vijay C.
Most challenging OCR I've ever done. The elevation was no joke.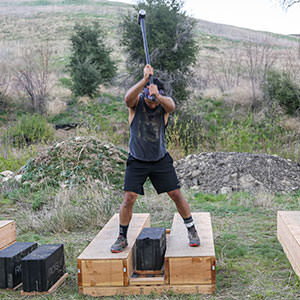 Robert B.
2nd year doing the GritOCR with my wife. Brought along 3 additional people this year. We have done many OCR races in the past and I looked forward to this race. Last year there was rain (out of their control) and I was excited to do this course without the rain/mud. It did not disappoint! Great course to run... and hike... and strength. I like finishing and not having to change my shoes and clothes before going home.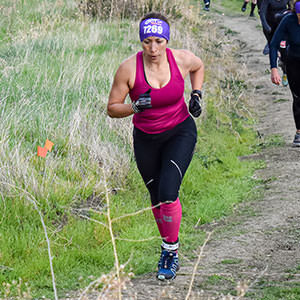 Lupita R.
First time running the CLAW. I have to say I would definitely do it again. Super clean course, beautiful views, awesome obstacles (only accommodation for short peeps like me..) I couldn't reach the first ring. But Antonio came to the rescue 😁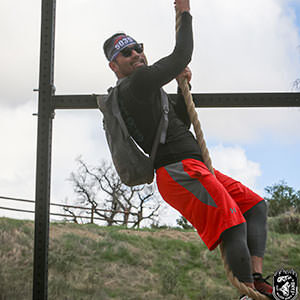 Christopher H.
Year after year this race continues to improve and continues to add new tweaks and variations. I have yet to have the same experience with each Grit OCR. You can tell the love and passion that Mal and Antonio have for this race and how much they want it to be an awesome experience for everyone running it. I absolutely love that it is designed for both the novice and veterans of OCR and that it challenges both. Keep up the great work!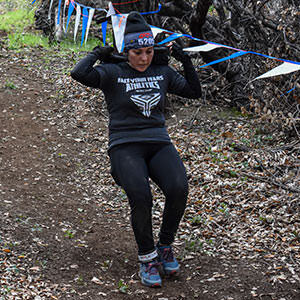 Kyle G.
It was the hardest I pushed myself in a long time! I loved being with my team, Face Your Fears. I couldn't have done it without them!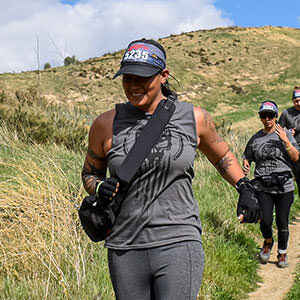 Erika F.
My 1st GRIT and it was intense both mentally and physically. I've done plenty of obstacle races but this one tested my whole body an extra level. I'm glad I got this one accomplished and a great medal to show for! Awesome way to kick off 2020!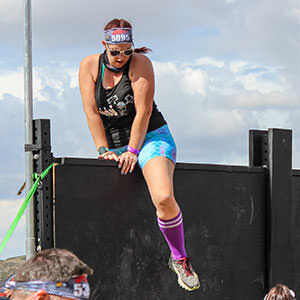 Nicole W.
Challenging and fun, easily one of my favorite races ever! Wish there were more of them. See you next year!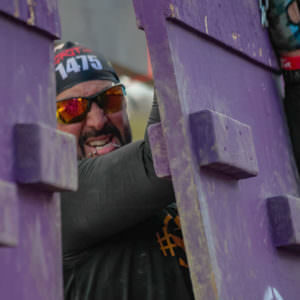 Leon M.
Awesome well-organized race considering it is their first event. One of the best obstacle course race I have done. Looking forward to more events from these guys!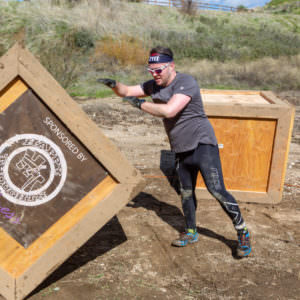 Jacob K.
Nice run and service minded staff around the course, a good OCR in spectacular surroundings.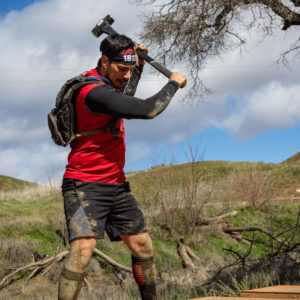 Allen Z.
My favorite OCR has always been the Spartan race, but it is not a super hard toss up between grit OCR and Spartan.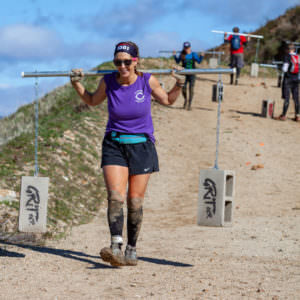 Bisha C.
Grit has become one of my favorite races of the year! It's challenging and fun. Can't wait for next year.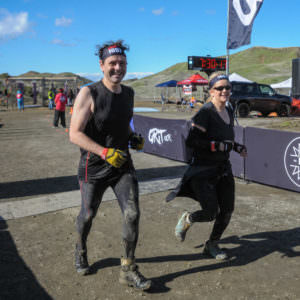 Michele F.
Awesome job guys! This was so so much fun. By far the most fun, not ego-filled, not crowded, joy loaded OCR of them all (and I do them all!). Everyone was having a great time. The water-stations were loaded with goodies and great energy refillers. Finally the location was awesome, I stopped 5 minutes at the top of the highest hill to admire the valley painted by rays of the sun filtering through the clouds. Beautiful!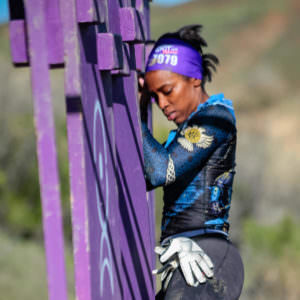 Georgia D.
The most challenging experience I've had in ocr!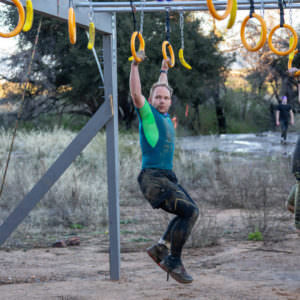 Jesse H.
Challenging and fun course at a beautiful venue! Can't wait to run another Grit event.
Dawna K.
The water and mud made it an extremely tough course, but in the end - soaked with mud in every crevice of our bodies - it was soooo worth it. The adrenaline rush as you conquer each obstacle is absolutely amazing. A beautiful place to have a rugged, strenuous and technical course. Loved every minute of it! Can't wait for next year.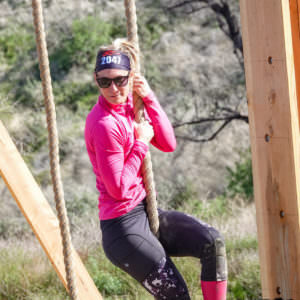 Krystal D.
A race that challenges me but also allows me to have a blast.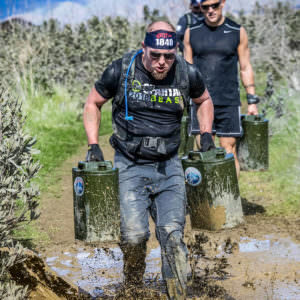 David V.
This was the most fun I've had at a race in my last year of racing. Participating in the first official ruck division I've seen at a race was a game changer. And even though this was only the second time you guys put on this race, it was like meeting up with old friends and getting a chance to catch up with the whole SoCal race community.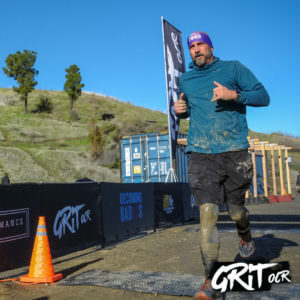 Craig C.
Was a great course, my wife and I loved it. We will definitely be back next year.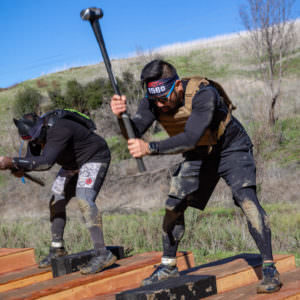 Christopher H.
It's hard to improve upon something that was already so great. Last year, when I ran the inaugural Grit OCR, I was impressed by the layout, the staff, the volunteers, and the obstacles themselves. You could tell everyone put their heart and soul into this event. As a result, I had high expectations and high hopes for this second Grit OCR. I must say that I am once again impressed by this event once again. You can tell the founders put a lot of TLC into this and want to make the best experience for all. They took what was already great and made it even better. I also love the addition of new obstacles. Keep up the great work Grit Team!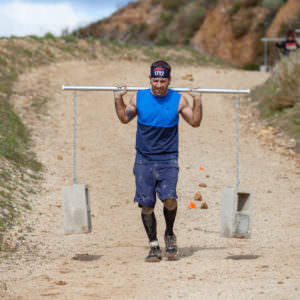 Ryan T.
I was sore and I loved it.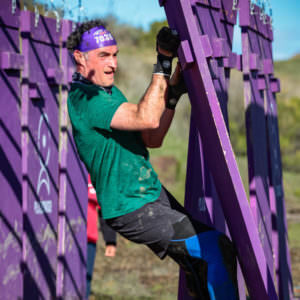 Vincent M.
That was my first Grit OCR race and I couldn't be more pleased. It was very cold and very very muddy but it was a great experience. The obstacles were a real challenge and I got my butt kicked! Yolked almost beat me and I doubted myself on the slip walls/trump towers, even though I'm 6'3.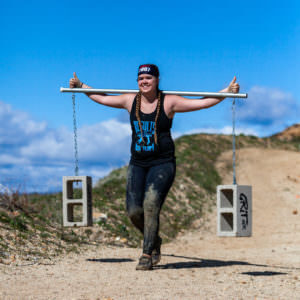 Rachel M.
Grit was a course that showed the heart and creativity of its organizers. I enjoyed the challenge and the community. Can't wait to come back!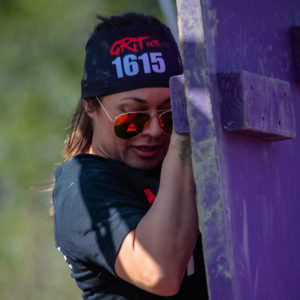 Patty G.
I love this OCR because there's both running and obstacles. You guys do great with the snacks and water stations throughout the race. Loved the legacy patch and our Kettlebell prize for the biggest team. Thank you! Everyone is so friendly.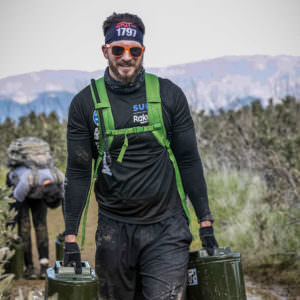 William W.
One of the best OCRs I have ever run. Classic obstacles mix with fresh new ideas on obstacles.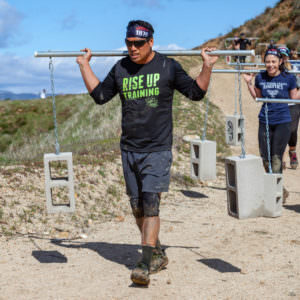 Todd T.
Excellent local race. Small, yet organized. Excellent blend of challenging terrain and obstacles.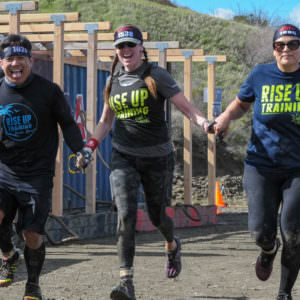 Denise H.
So happy to have this local race that had a little something different and challenging- I hope they will have this more than once a year!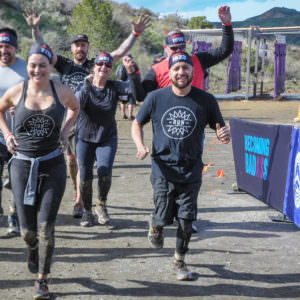 Mark B.
Truly an epic journey of strength meets agility, with a backhand serving of hills, served up on a silver platter.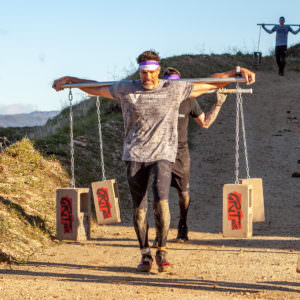 Stephen S.
It has been two fun years and looking forward to more. I love how the course designer is looking for ways to improve and toughen it up.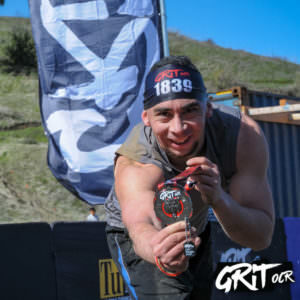 Darren C.
This race is a great layout. The new obstacles that were installed are original and something I have not seen before great work.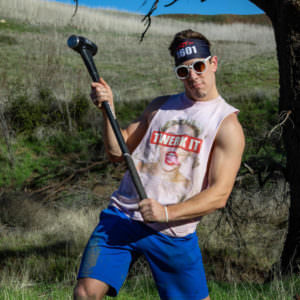 Alex M.
By far my favorite race I've done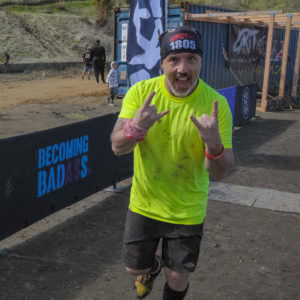 Allen H.
I have done nearly 20 of these type of runs, but this was the first time I have done a Grit OCR. I had a blast! I was challenged and very sore for a couple of days after, but I will definitely be back next year!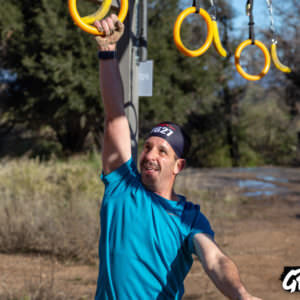 Robert B.
Such a great time out there! Not your ordinary run of the mill OCR. Loved the change up of obstacles not seen at other races. Can't wait until next race!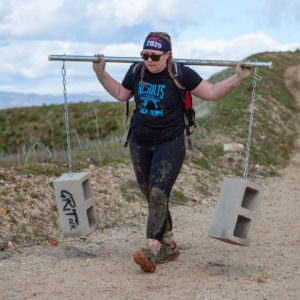 Katie T.
I participated in the ruck division and loved it! My team had so much fun. The race was fun and challenging. Volunteers and photographers aid stations were encouraging and friendly, and the aid stations were well stocked with great variety! It was well organized and you could tell the race was put on by a group of people that really carried about putting on a quality event, not just making a buck. The finishers swag was top notch and really set this race apart from others.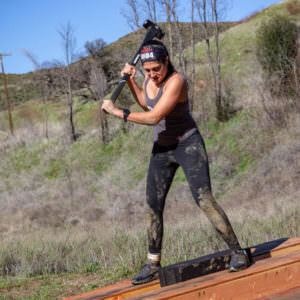 Daphne L.
Grit is one of the most motivating OCR races with unique obstacles. No matter what my schedule is, I will come out every year. Love this course!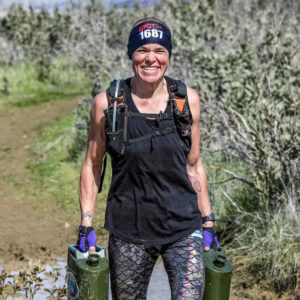 Katrina S.
ThIs was my first time doing the grit ocr and it was a blast! Great crew of volunteers, fun course, great scenery, and my fellow participants were all fun and having a great, challenging time.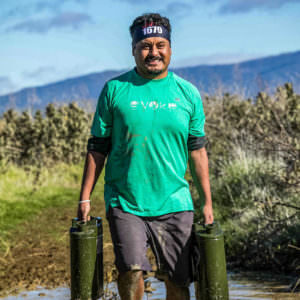 Marco C.
Our Team had a great time racing Grit OCR. Obstacles and Course challenge your Grit. The Medal and Finishers T's are great. Looking forward to next year.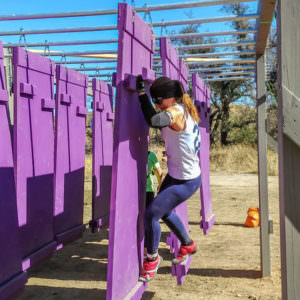 Nikki M.
Great event all around! Challenging and scenic hills, new obstacles, different penalty than other obstacle races. Great course support!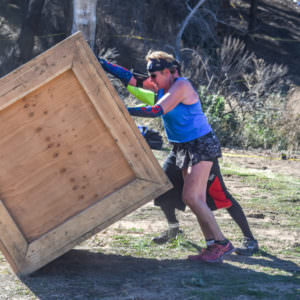 Wilma D.
I was looking for a new challenge, something that would take me beyond my trail running abilities, something to give me new goals to work toward, and I found just that in the Grit OCR. This is the real deal.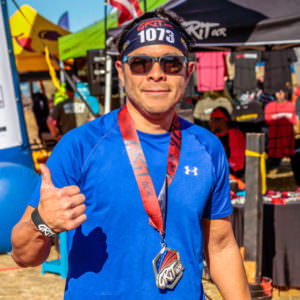 Mark E.
Awesome well-organized race considering it is their first event. One of the best obstacle course race I have done. Looking forward to more events from these guys!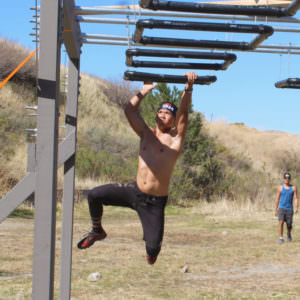 Justin N.
Very well-put together OCR event overall. Great course for first-timers and seasoned racers.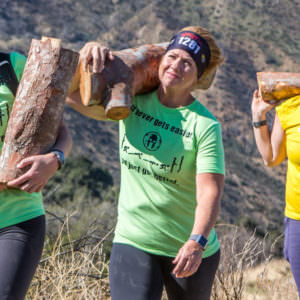 Kimber W.
GRIT, you got it goin' on! We definitely felt the love from your staff! We are true blooded Spartans but man did you give them a run for their money. GREAT RACE!!!!!!!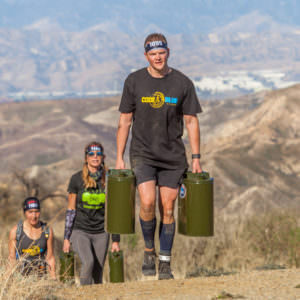 Jeff C.
This was a very good, very challenging OCR. The constant hill running tested my endurance and the lifting obstacles really put my strength to the test. I also appreciate that there wasn't mud. Thanks for putting together a great event.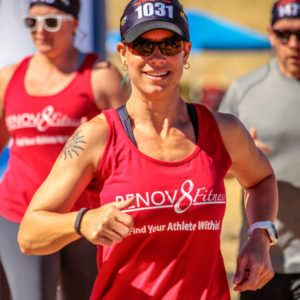 Heather B.
Girt OCR was a fun and challenging race that I look forward to supporting and completing again!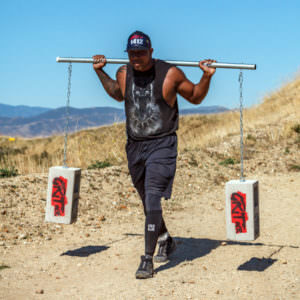 Renalto H.
This was one of the greatest races I've ever done. I love the new obstacles that really challenged my mind and body. Yolk'd really made me feel like I had to learn how to walk all over again, lol.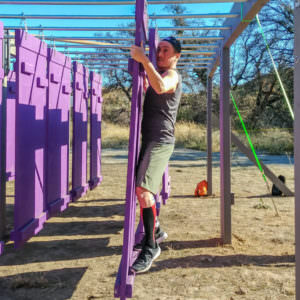 William K.
Grit OCR set itself apart from the other races out there with their unique obstacles. Washing mud off my clothes gets old after a while, so I was glad this race didn't need that gimmick to be fun.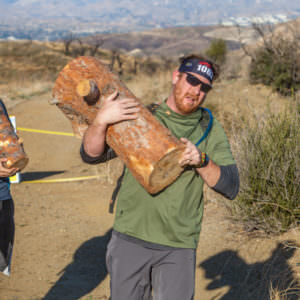 Steve R.
The race lived up to its name, you needed GRIT!!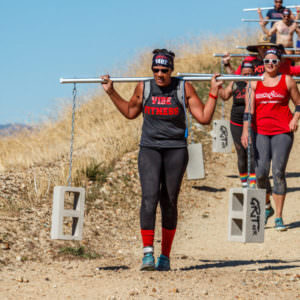 Leslie W.
Grit OCR was challenging and fun! Being a new venue I didn't know what to expect but it exceeded expectations. Running with my team made it even more enjoyable. Already planning for 2019.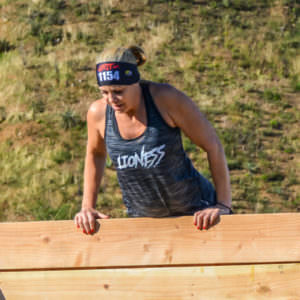 Cara S.
I had the time of my life! Can't wait until the next Grit OCR!!!!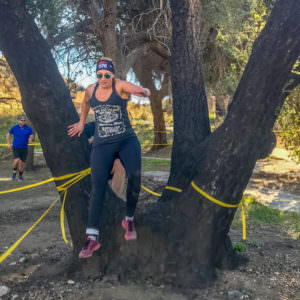 Alexis C.
Very well done! We recently ran the Spartan Race nearby and this was so much better! Very well organized, camaraderie among volunteers and athletes, great course, and obstacles, amazing medal and post race food ✌🏻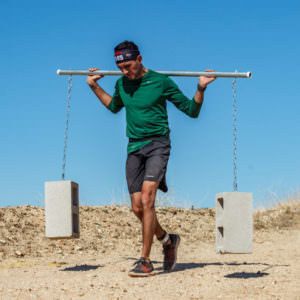 Abel R.
Grit OCR was my first obstacle course and first run-only course in general. The experience was great! The course was challenging and obstacles were a ton of fun. Everything was well spaced out. The race crew was awesome!!!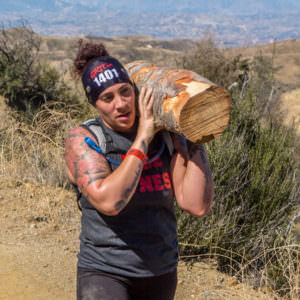 Dominique M.
This was a great experience. I typically do obstacle course races and at the end say, "that was fun" however at the end of this one I said, "Wow. That was a real challenge and those hills were no joke. Powerlifters don't do cardio but this was a challenge that was fun and I'd do again"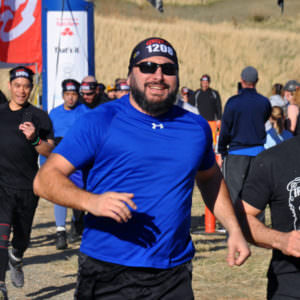 Pete T.
This was my first race & I really enjoyed it, even though it kicked my butt! The whole event was put together really nicely & I can't wait until next one, thank you!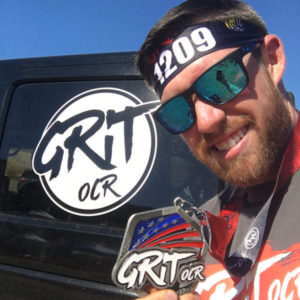 Trent K.
It took true Grit to get through this course!! If you want to push yourself to the limit and have a grip grouling, leg burning good time then I 100% recommend!!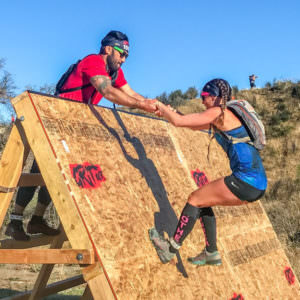 Christopher H.
Grit OCR is an organized, well thought out race full of encouraging volunteers and staff members. Everyone there motivated me to do more and push myself more. Further, not once did I feel like I wasn't capable enough or couldn't do it because everyone and I mean everyone, was encouraging and helpful.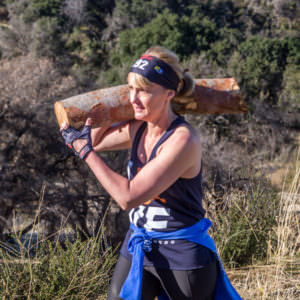 Maureen F.
This was the first OCR race I've ever done, but I'm hooked. The obstacles were challenging and the hills were brutal, but you almost forgot about that when you looked at the views. Everything was well-organized. The aid stations were great. And the goodies, including the medal, were awesome. I will be back!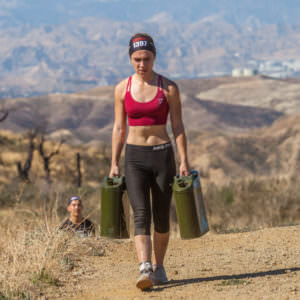 Kelsey F.
The Grit OCR race was amazing. This race tested not only my physical abilities but my mental endurance as well. Was it hard? Absolutely. Did I want to quit? Multiple times. But, I loved every second of it! Thanks for putting on such a great race, Grit OCR!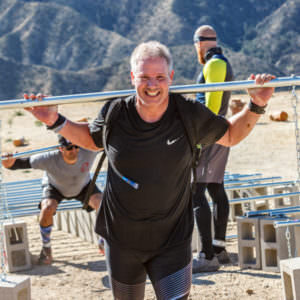 Stephan M.
I had the best time at this race. I felt both challenged, and a sense of accomplishment. I typically don't race inaugural events, but I was impressed and I believe in supporting local events. You guys did an awesome job and I can't wait for your next event!
Read more Grit OCR reviews submitted by participants or share your own race review on Race Raves or Facebook.
We are currently accepting applications for 2024 sponsors and vendors. Grow your business as an official race sponsor today.
Thank you to all the 2023 sponsors and vendors for making it an awesome race experience!