FREQUENTLY ASKED QUESTIONS
Get answers to the questions most frequently asked about the Grit OCR event.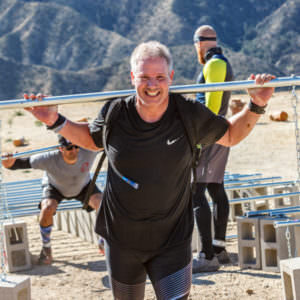 Stephan M.
I had the best time at this race. I felt both challenged, and a sense of accomplishment. I typically don't race inaugural events, but I was impressed and I believe in supporting local events. You guys did an awesome job and I can't wait for your next event!
Avg. Rating | BIB 1023 | Team Weeple Army
Favorite Obstacles Timber Tantrum, Boo's Closet, Flaming Legs, Yolk'd, Hardkour Carry
WARNING!
Obstacle course racing can be a very challenging and dangerous endurance sport. All participants are required to sign a full liability release waiver before they can participate. While we believe that anyone can overcome the challenging obstacles, it is important to properly train for the physical challenges before participating in the race. Training alone is not enough, it is also essential to be safe when you enter, overcome, and exit each obstacle. By training, following best safety practices, and proper race etiquette, you will have the best race experience.
Disclaimer: Please note that race information here represents what is planned for the Grit OCR events. Locations, course variations, obstacles, and changes may apply depending on conditions, availability, and improvements. We strive to make the best race experience for participants. Thank you for understanding.
If your question is not listed above, please contact us with your questions and we will get back to you as soon as we can. Check this page for future updates as we will add more questions and answers as we get closer to finalizing the details for the Grit OCR event.
YOUR RACE DATE: MAY 4, 2024
SECURE YOUR SPOT AT OUR SIGNATURE GRIT OCR EXPERIENCE TODAY!
We are currently accepting applications for 2024 sponsors and vendors. Grow your business as an official race sponsor today.
Thank you to all the 2023 sponsors and vendors for making it an awesome race experience!