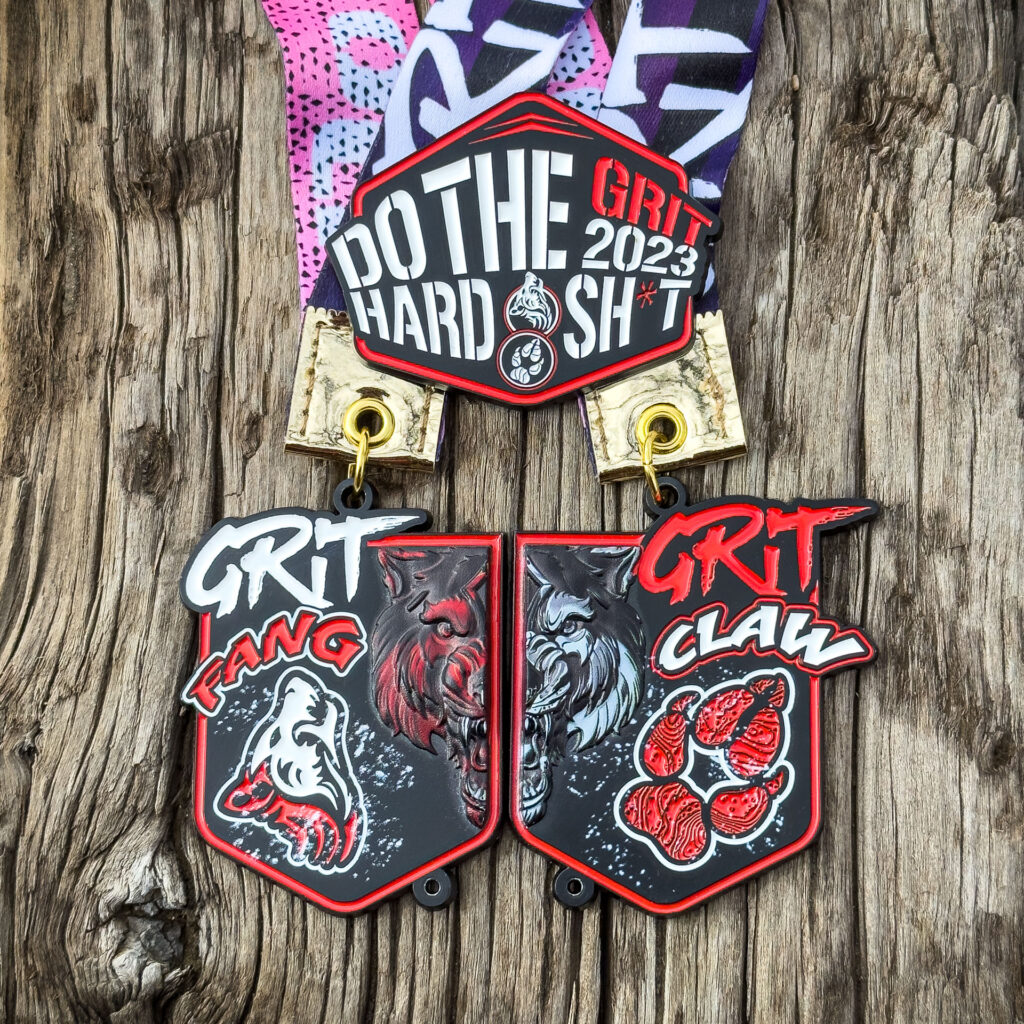 We craft our Grit OCR finisher medals to be unique every year, making each worth earning and special to stand out among all your medals!
For 2023 we are rewarding those who race both Claw & Fang with a Do The Hard Sh*t combo pin and patch in addition to earning the Claw & Fang medals.
Grit OCR finisher shirts are shirts that you want to wear every day.  Super comfy shirts with awesome Grit OCR designs each year to showcase your love for Grit!
Patches are a great way to showcase your achievement. All our patches are velcro backed so they can be put on your rucks and packs, or sew them onto your favorite clothing.  At Grit OCR we have a Legacy Club patch for returning Grit OCR participants, a Ruck Division patch for those who wear and finish with a weighted ruck through the race, then we have the Claw & Fang patch for those who complete both courses.
The top 3 male and female competitive podium finishers can always expect something special for their trophies, plus the biggest overall team also gets a very special trophy.
YOUR RACE DATE: MAY 4, 2024
SECURE YOUR SPOT AT OUR SIGNATURE GRIT OCR EXPERIENCE TODAY!
We are currently accepting applications for 2024 sponsors and vendors. Grow your business as an official race sponsor today.
Thank you to all the 2023 sponsors and vendors for making it an awesome race experience!