There are a total of 18 obstacles on the Fang course. The following is the sequence of obstacles when going through the race.
Over It Hurdles
Out of Gas
Hardkour Wall
Multirig
Cargo Crawl
Dragon's Spine
Jacob's Ladder
Hell On Wheels
2020
Yolk'd
Hammer Time
Dennis The Menace
Flaming Legs
Boo's Closet
Hardkour Wall
Flip This House
They See Me Rollin'
Rise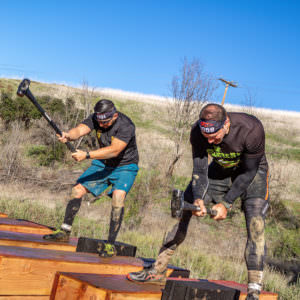 *No penalties, all obstacles are required for competitive waves, optional for general open. 
Disclaimer: Please note that race information here represents what is planned for the Grit OCR events. Locations, course variations, obstacles, and changes may apply depending on conditions, availability, and improvements. We strive to make the best race experience for participants. Thank you for understanding.








YOUR RACE DATE: MAY 4, 2024
SECURE YOUR SPOT AT OUR SIGNATURE GRIT OCR EXPERIENCE TODAY!
We are currently accepting applications for 2024 sponsors and vendors. Grow your business as an official race sponsor today.
Thank you to all the 2023 sponsors and vendors for making it an awesome race experience!