Grit OCR: Mt. High Canceled
Get ready for Grit's signature obstacle course race (OCR) experience at the Mountain High ski resort in Wrightwood, California. Our most challenging race to date that digs deep to push you to the next level, testing your core and grip strength in one of Southern California's favorite races that combine mountain climbing, trail running, and Grit's signature obstacle challenges. 
The Mountain High race is located in the San Gabriel Mountains mountains of Wrightwood, a brief drive from anywhere in Southern California. Featuring tough mountain terrain, punishing obstacles, steep killer hills, epic panoramic views, and finish with an awesome race festival. Grab your friends and family, and get ready for the ultimate race experience!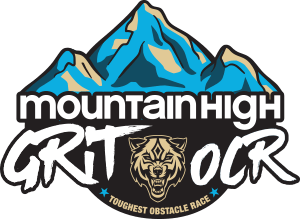 RACE DATE: AUGUST 20, 2022
Race through our toughest, most technical, and rewarding course through the East and West Mountain High resort mountains, taking you up the extremely steep climbs to the top where you get amazing panoramic views, combined with Grit's signature obstacles at key locations to take your race experience to the next level. You will hate it, then love it by the time you cross the finish line!
Running the mountain course provides nature's very own obstacles, now add in a variety of Grit's challenging obstacles that will physically and mentally push you to your limit, testing your strength, endurance, and agility. You will suffer through your journey, at the same time you'll become stronger and better as you overcome each challenge to reach the finish line.
KILLER FESTIVAL
The best reward after conquering our race is to enjoy the Grit OCR festival with your teammates, friends, and family with a refreshing beer and food. Watch participants start with the brutally steep climb up plus taking on the final obstacle challenges from our beer garden while jamming out our awesome race tunes. Hands down the best way to recover after finishing your race!

The Grit OCR Mountain High course is very challenging but doable for everyone who is committed to it. Featuring big mountain trails, tough climbs, and descents, then balanced throughout the course, are a wide variety of obstacles that are designed to test the strength of your whole body, pushing you to the next level of strength and fitness. We believe that anyone can do this, but it won't be easy, you will be challenged, you might even scream at it, hate it at some points, but you will also love it by the time you cross that finish line. Register now and prepare to challenge yourself!

The course map will give you a preview of the route and elevation gain to expect in the loop course going through Mountain High East and West resorts.