There are a total of 19 obstacles on the Fang course. The following is the sequence of obstacles when going through the race.
Jaden's Ladder
Devil's Hill
Out of Gas
8 Ft Wall
7 Ft Wall
Hammer Time
Cargo Creep
Dragon's Spine
Rise*
Hardkour Carry
Hardkour Inconvenience
Potassium*
HT Flip
Flaming Legs
Over It Hurdles
Timber Tantrum
6 Ft Wall
Boo's Closet*
High Striker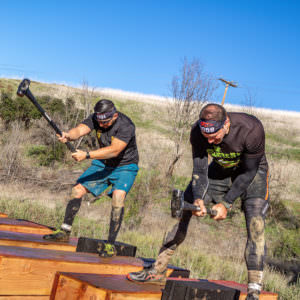 *Obstacles with a 200m penalty lap if unable to complete. Obstacle placement on course may vary on race day.
Disclaimer: Please note that race information here represents what is planned for the Grit OCR event. Locations, course variations, and changes may apply depending on conditions, availability, and improvements. We strive to make the best race experience for participants. Thank you for understanding.








YOUR GRIT OCR EWR DATES: 7/10-11/2021
You will push yourself, it will be hard and rewarding, you will love it!
We are currently accepting applications for 2021 sponsors and vendors, discover how to grow your business as an official race sponsor.